Extremely simple to program
The Alfa Jamb consists of a horizontal infeed loading system, motorised feed belt, Alfa machining centre, outfeed pneumatic ejectors and inclined horizontal discharge station. The machine is equipped with a 3.3kW router head, which can work in both vertical or horizontal, making it suitable for hinge recessing and lock plate machining, etc.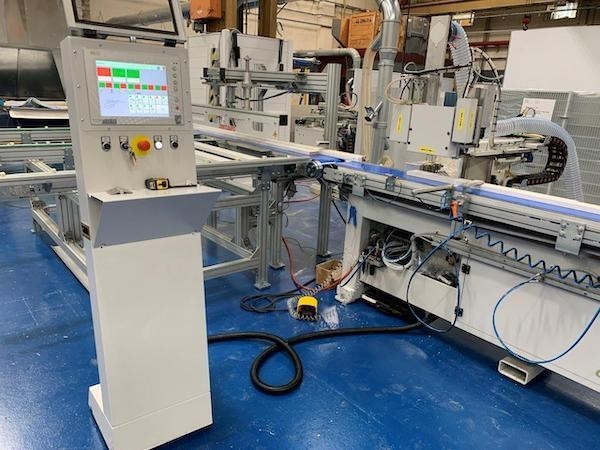 There's also an additional small programmable router head, which can be used for spot drilling hinge screws and/or the squaring off round corners. Maximum working length is 2,800mm. As with the standard Alfa, the Alfa Jamb is extremely simple to program thanks to the colour graphic industrial level touch-screen control unit, which uses a selection of different pre-defined macro templates.
Production capacity
With regards to production output, based on a typical door frame with, say, three hinge recesses each with four spot holes, it'd be possible to process up to 15-20 sets of jambs per hour with minimum operator input. The machine can work in sequence – left jamb/right jamb – or in volume with rebate machining for jamb or head.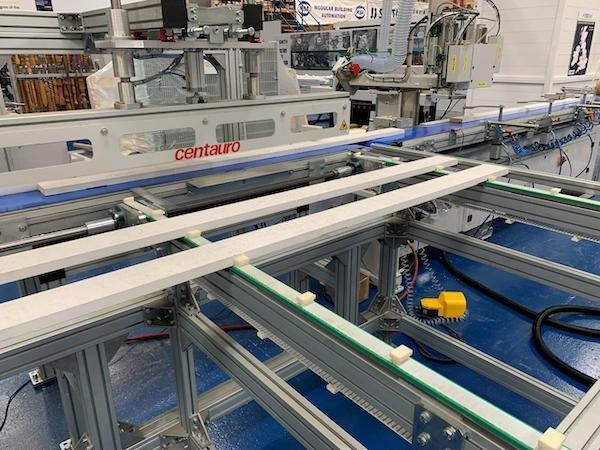 It can also be used to mill out for closers in heads. The Alfa Jamb is just one of a range of specialist door and frame processing machines that JJ Smith can offer from Centauro, Comec and Essepigi, from simple standalone machines to complete high production turn-key lines with automatic handling, label printing and QR code reading.
For further information or to arrange a demonstration, call our expert team on 0151 548 9000 or email [email protected]