Our history starts in 1892 with our earliest photo of John James (JJ) Smith, his sister Ann and grandmother Ann. JJ was one of 8 children born in Crosby, Cumbria. In 1891 the family moved to Chester where his father William, was Farm Bailiff at Blacon Point Farm.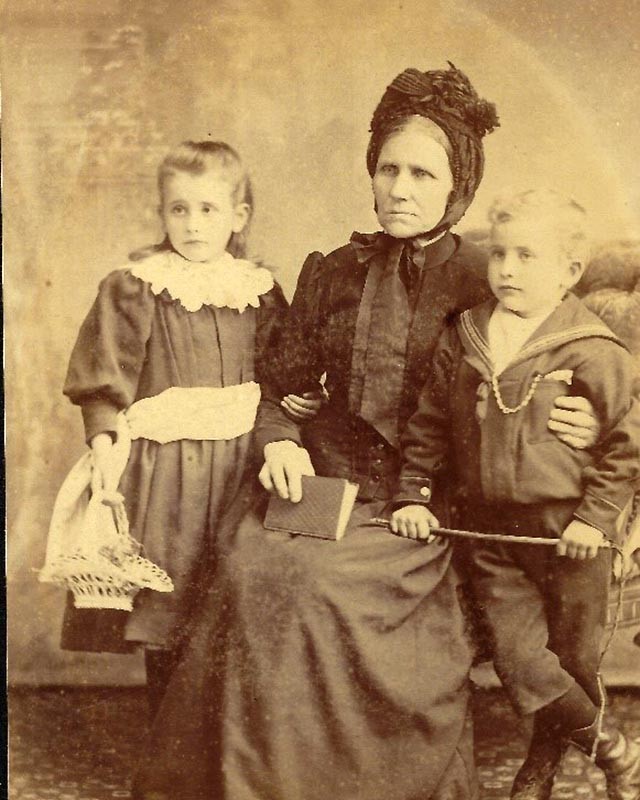 ---
---

Our first known photo (around 1900) of the Smith Brothers L-R – John James, Percy, Tom and William (bottom) Sisters – Ann, Isabelle, Maimie and Sissy.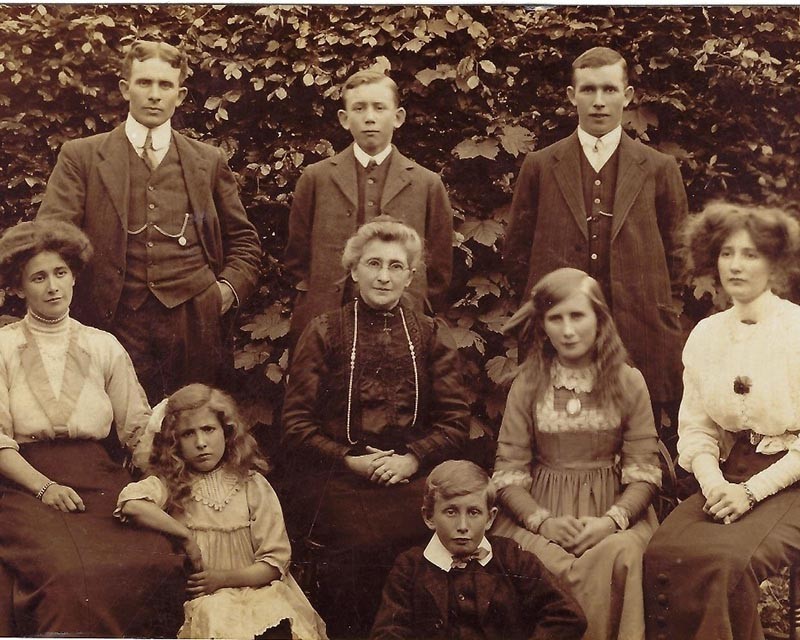 ---
Working at the farm In 1906 (age 19), JJ accompanied 20 Shire horses to Canada for breeding. Unfortunately, in 1908 news of his father's death reached him and he returned to England.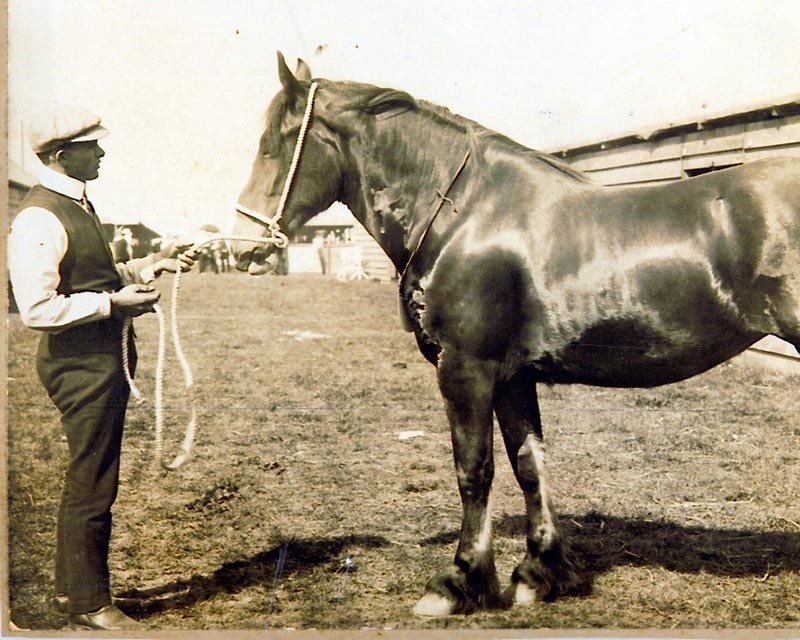 ---
After their father's death, brothers William, Tom & Percy left Maryport Railway and moved to Liverpool in search of better work opportunities.
---
After marrying a few years later, JJ moved to Liverpool to start a business with William operating as mechanical and electrical engineers. Shortly afterwards they were joined by brothers Tom and Percy, and gradually enveloped installations and repairs of woodworking machinery.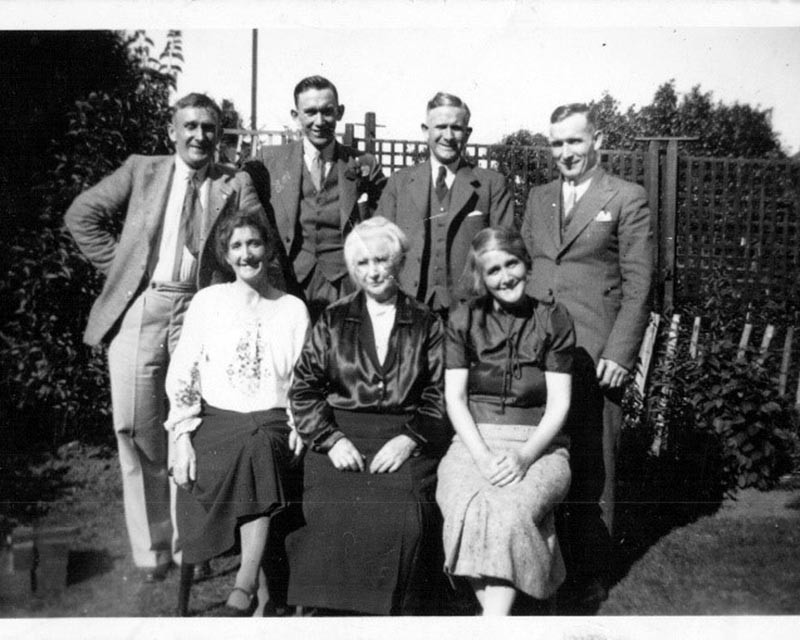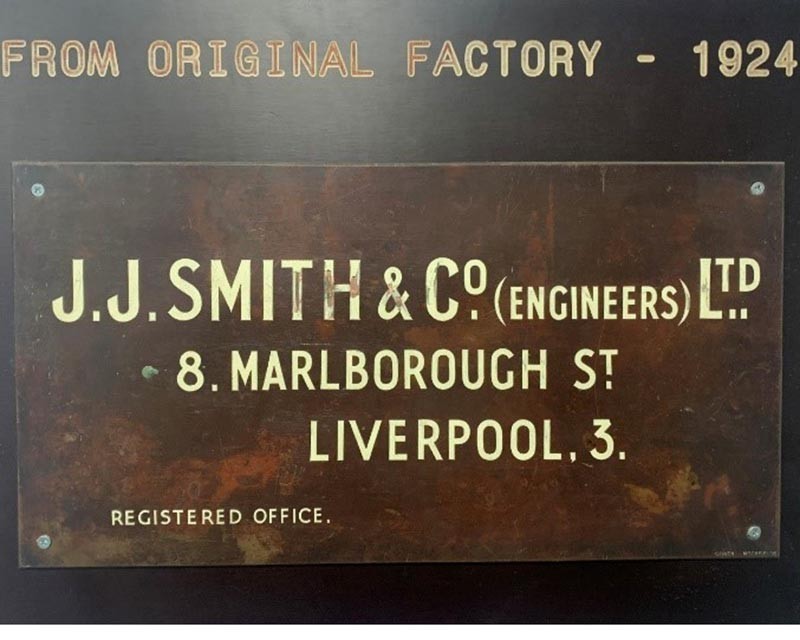 ---
In 1938 the company took over a small engineering firm making saw benches and sanders, and so commenced our journey into woodworking machinery.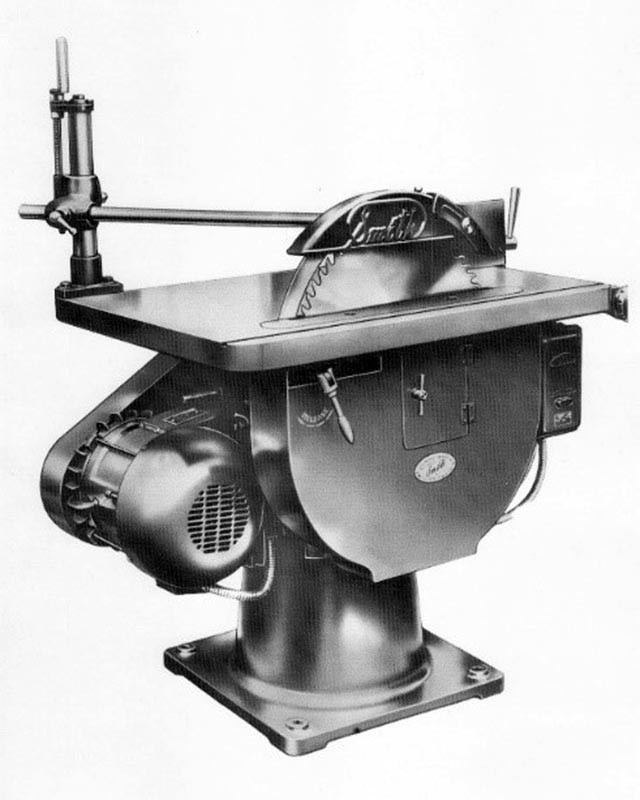 ---
In 1941 the factory in Marlborough Street, Liverpool was unfortunately blitzed. JJ went in search of land for a new works to be built. A site in Melling, approx. 10 miles from the city was purchased and the corrugated iron buildings went up, complete with iron foundry.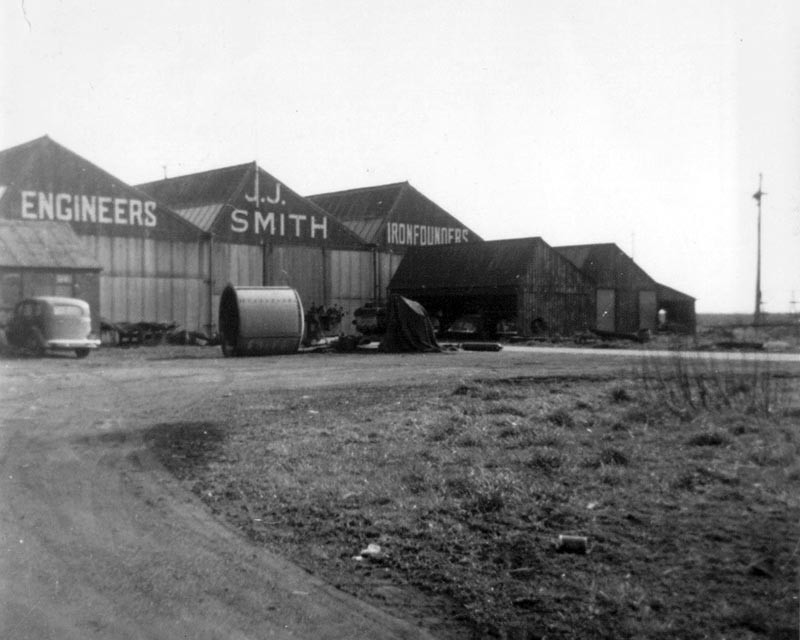 ---
Machinery production was halted for 4 years because of the war effort. The company switched from woodworking machinery to precision aircraft parts for the famous Mosquito, one of Britain's fastest wartime planes.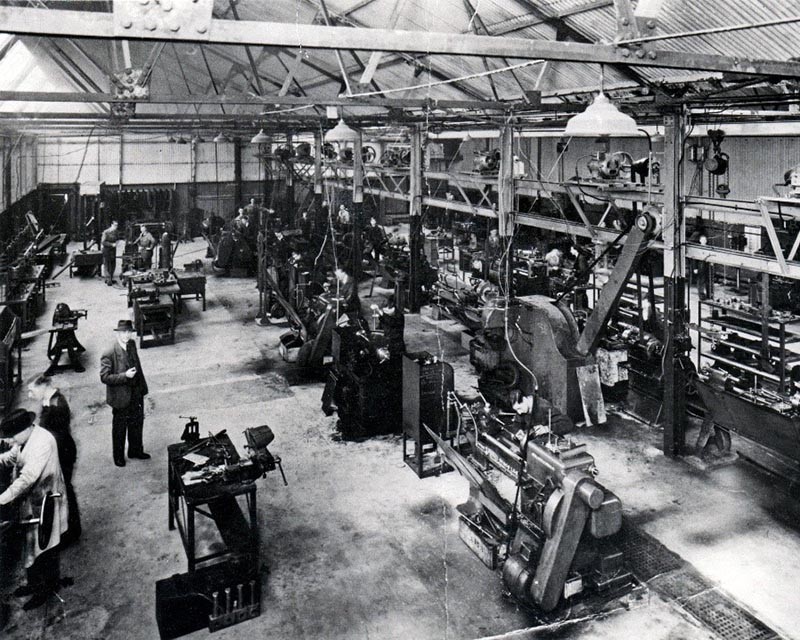 ---
In 1945 a return to woodworking machinery meant the brothers could extend their range to include planers, spindle moulders, bandsaws & mortisers. The range was sold extensively in the UK and throughout the world!
---
In the 50s, JJ was joined by his son Bruce and William's sons Colin & John. The company began to renovate and sell second-hand machinery woodworking machinery and soon the workforce grew to over 100 employees.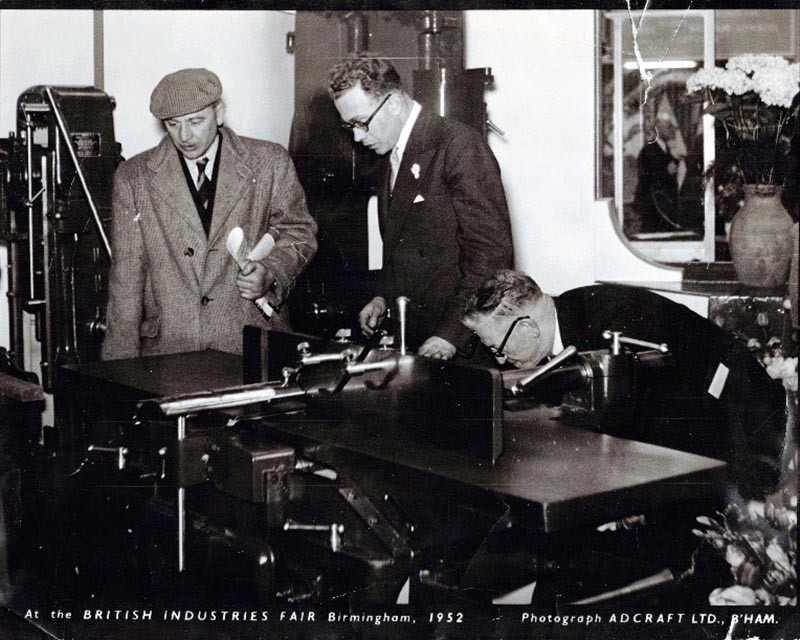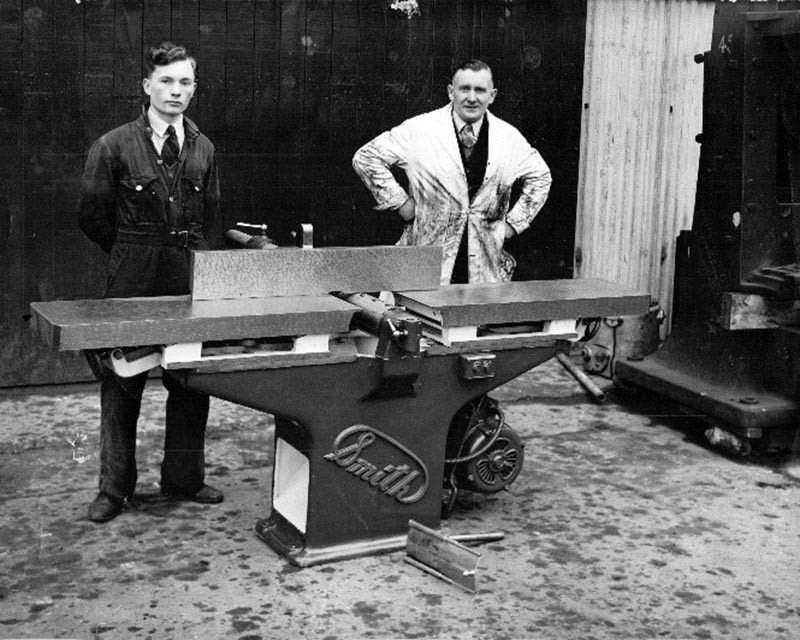 ---
---
Worldwide sales of second-hand machinery grew exponentially in the 60s. With such huge demand, the company decided to phase out the Smith range and focus on reconditioning and new machine sales.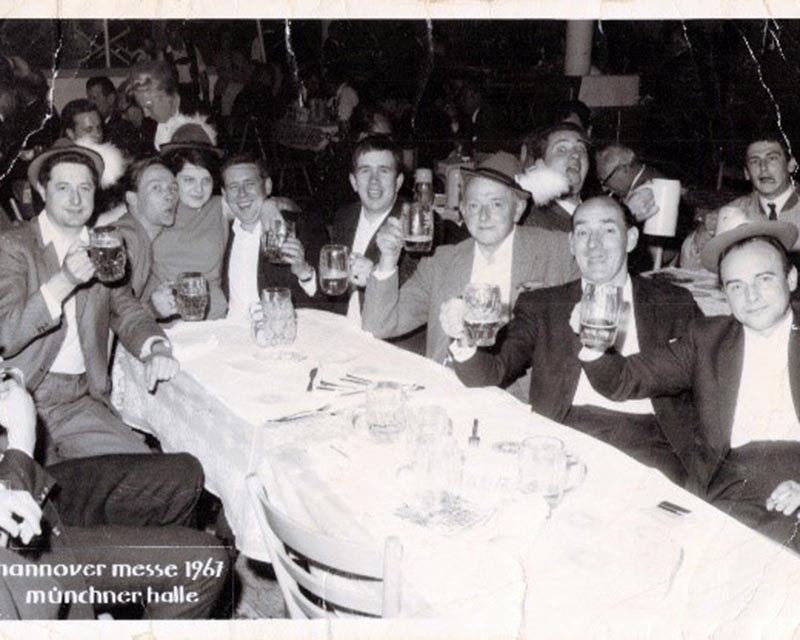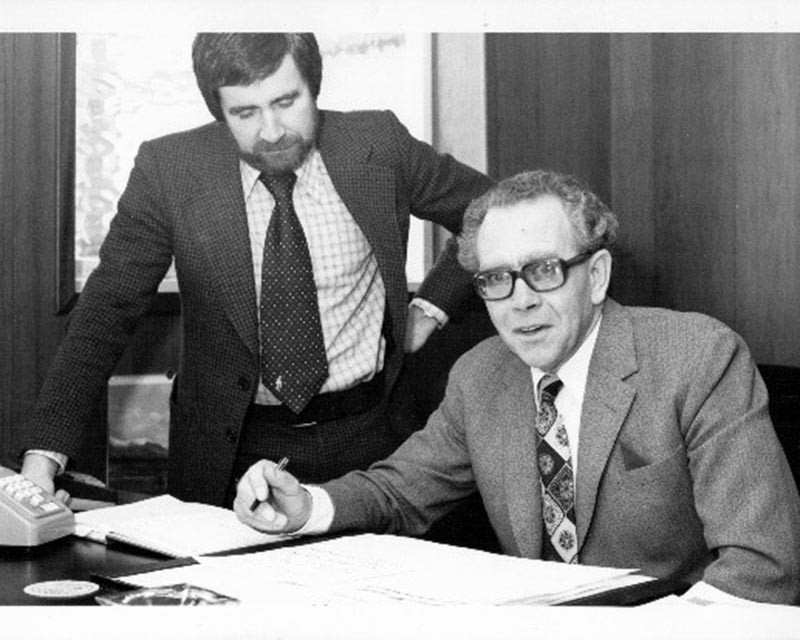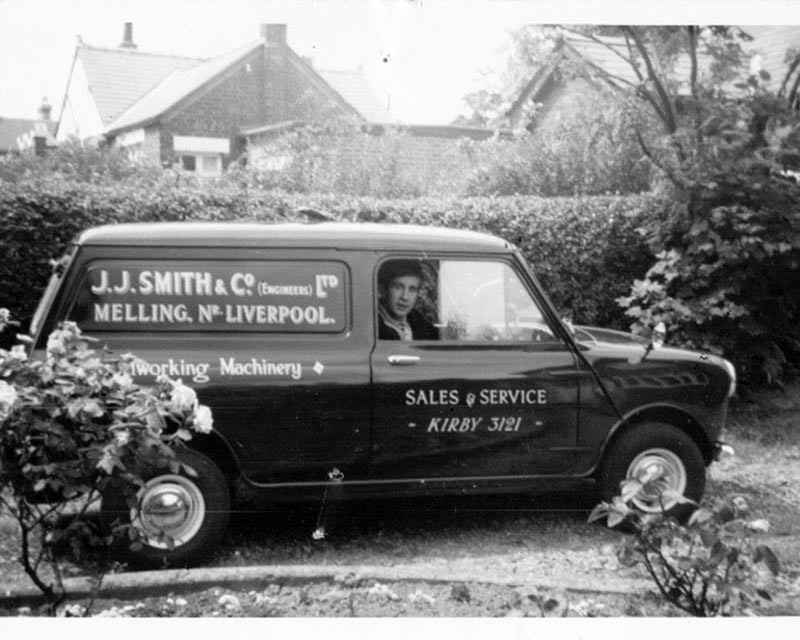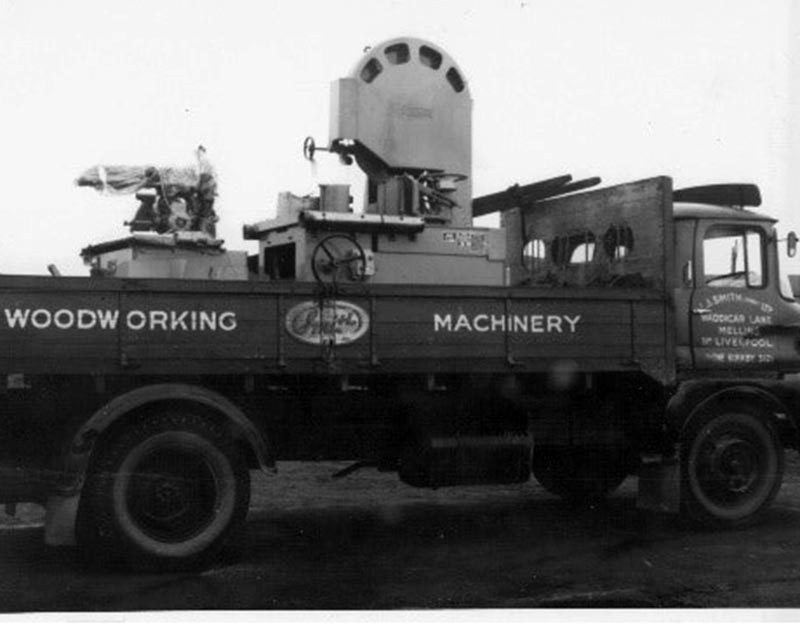 ---
In the late 60s and early 70s, 2 further second-generation family members joined, Joan & Kath - daughters of Tom. A new machine showroom was built and JJ Smith became a pioneer of importing machinery from Germany, Italy, USA & Japan.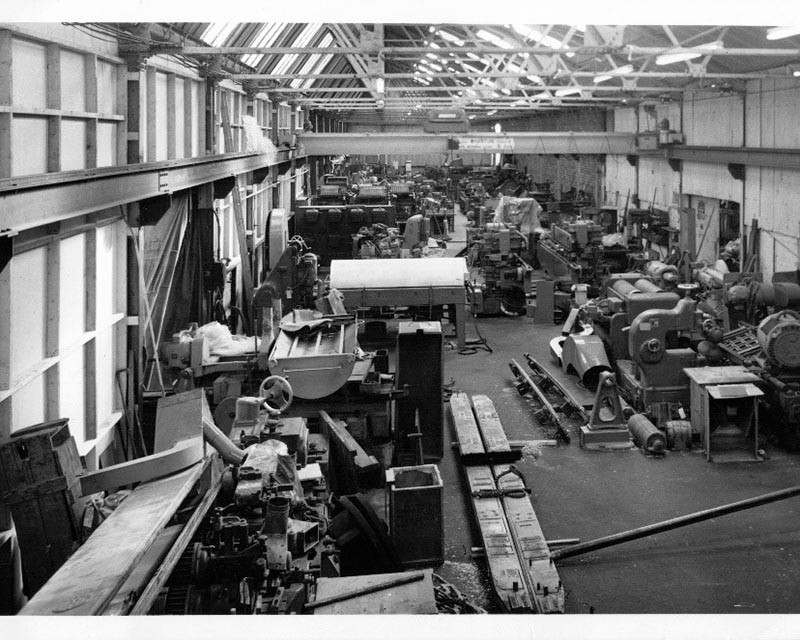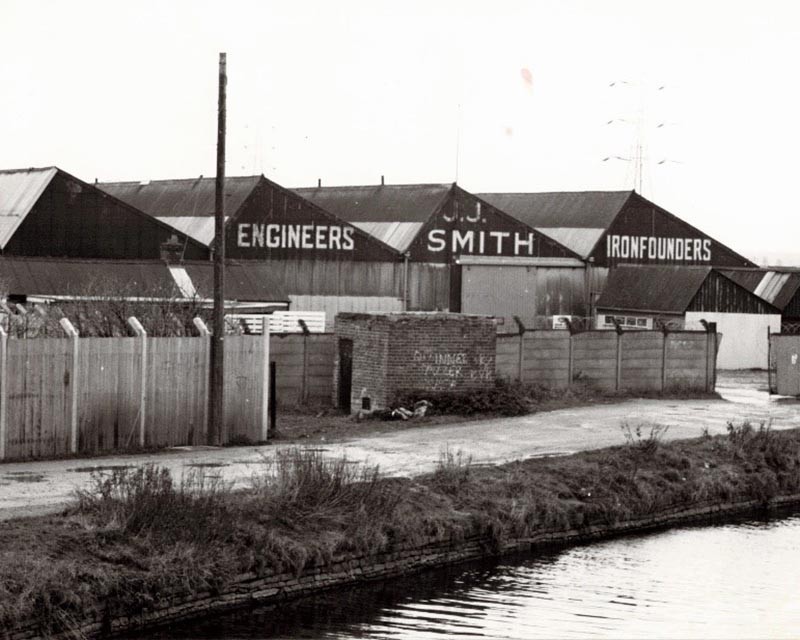 ---
---
In 1973, the company celebrated its 50th anniversary by throwing a dinner for directors, staff and suppliers at Balcony Hall Farm near its Melling headquarters.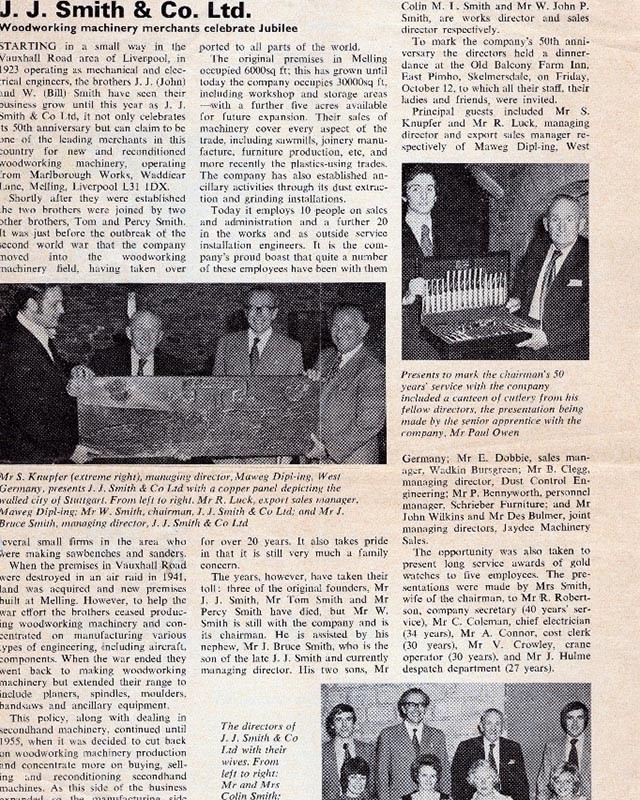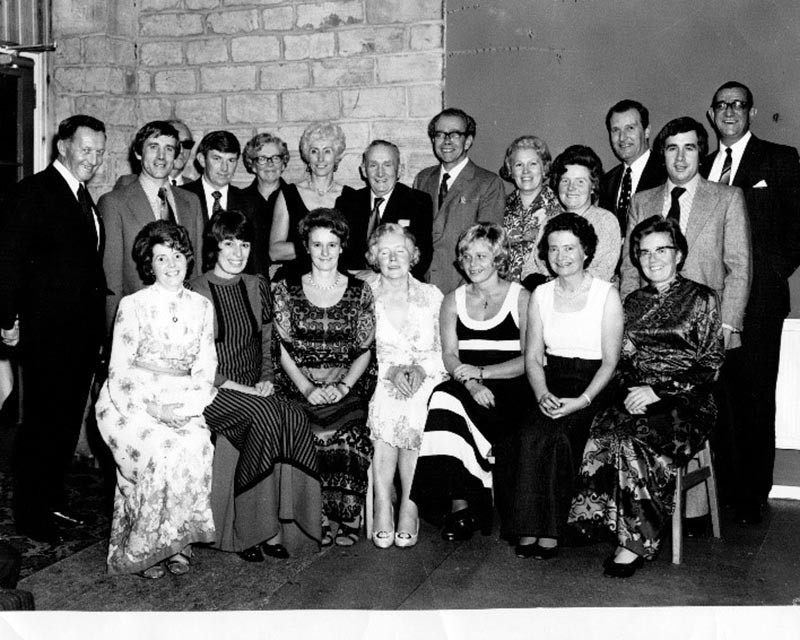 ---
The late 70s saw 4 more family members join the business. 2nd gen - Shirley Armstrong (son of William), 3rd gen - Jane Reid (granddaughter of William) and John & Guy Stanley (grandsons of Tom).
---
The 80s saw the construction of a new warehouse, a Southern office including showroom & office near Heathrow and joint venture companies – JJ Smith Holland bv and JJ Smith Italy srl.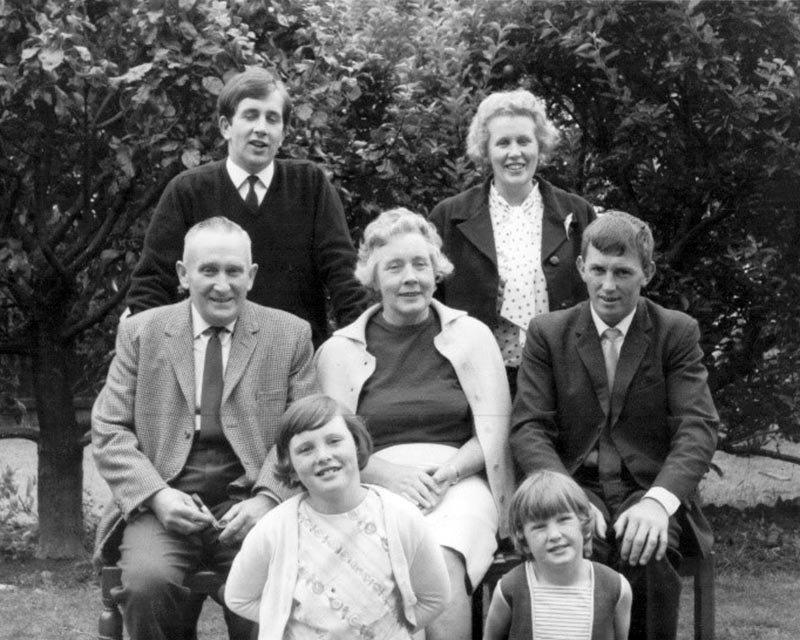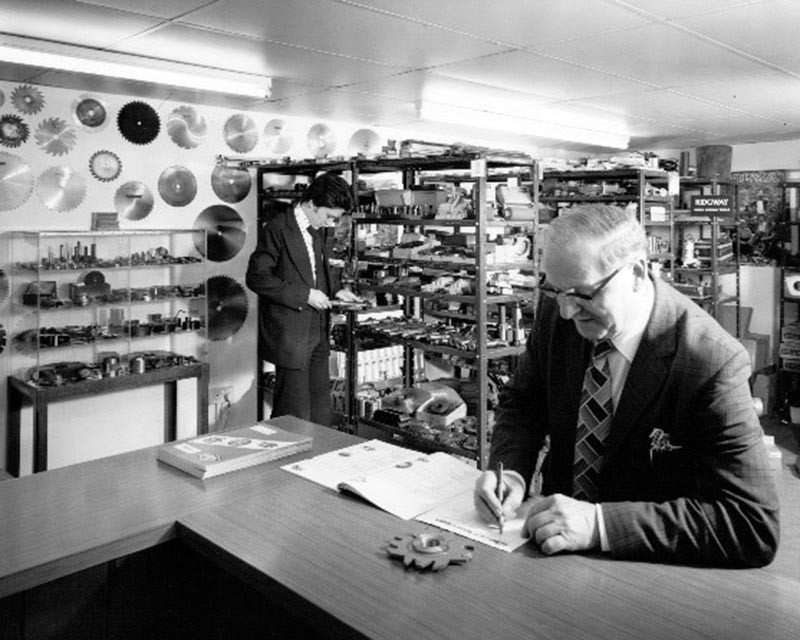 ---
The 80s also saw the last 3rd gen family join the business. Martin Smith (grandson of JJ) and Cathy Bell (granddaughter of Tom).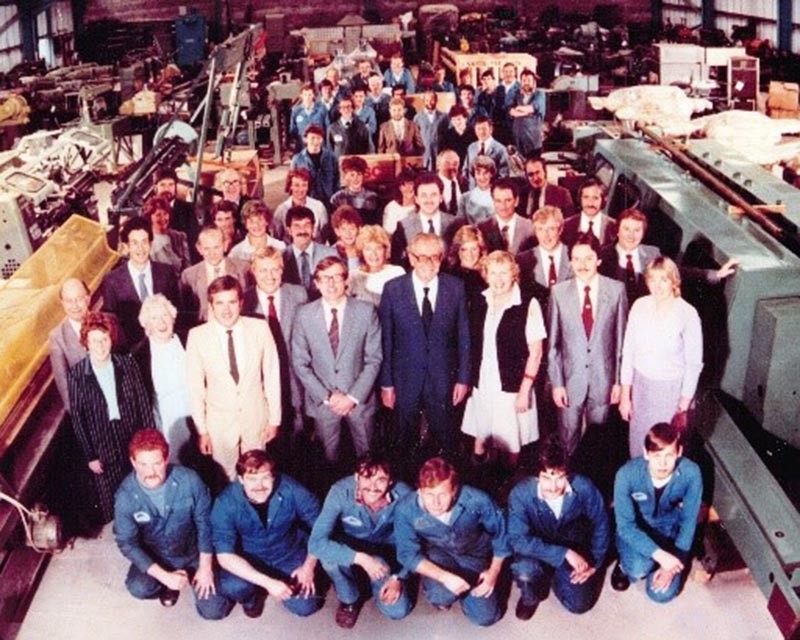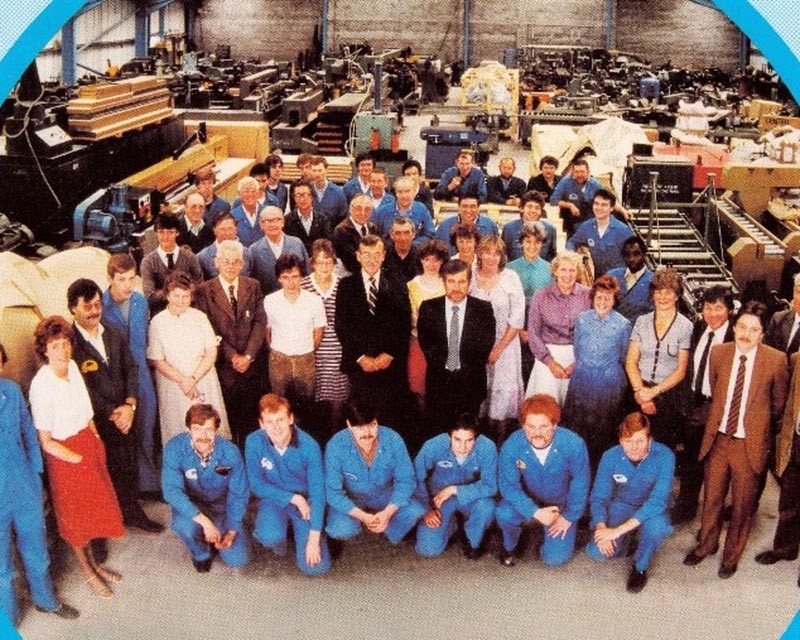 ---
 In 1991 the company received their largest order to date, and supplied a complete furniture factory to Syktyvkar in the Komi Republic, Russia. The majority of equipment came from Stag Furniture Ltd which had closed its very modern factory in North East due to the UK recession, and which JJ Smith had purchased in its entirety, Various other new / used machinery was also shipped to complement the Stag equipment [ in total approximately 150 machines were supplied.]  The whole plant was installed by 5 x J J Smith engineers between September 91 and February 92. During the installation period temperatures in Syktyvkar ranged from + 30C on our arrival in September to - 30C during the winter months!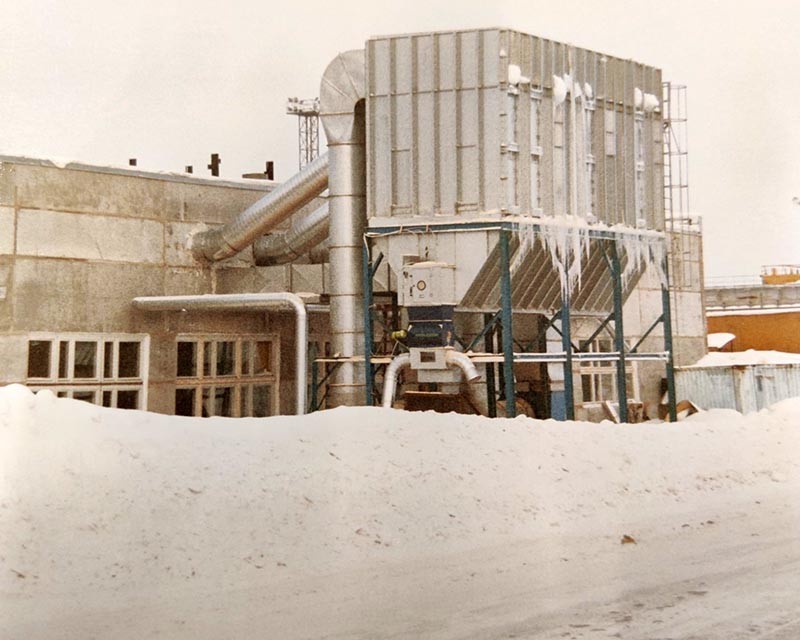 ---
With the introduction of new technology within woodworking, JJ Smith supplied their 1st automatic crosscut saw and CNC copy lathe – both of which are still top selling machines to this day.
---
In 1997 our first website was launched and we featured in The Times newspaper.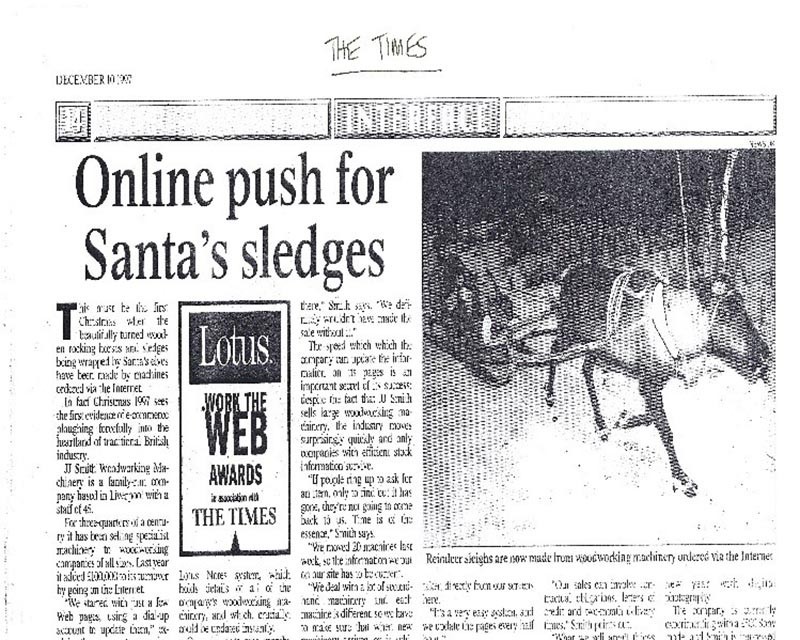 ---
After 60 years in Melling, it was time to move on. The land was sold for housing development and we moved to Kirkby / an old Otis Elevator factory complete with 6 modern 12t cranes.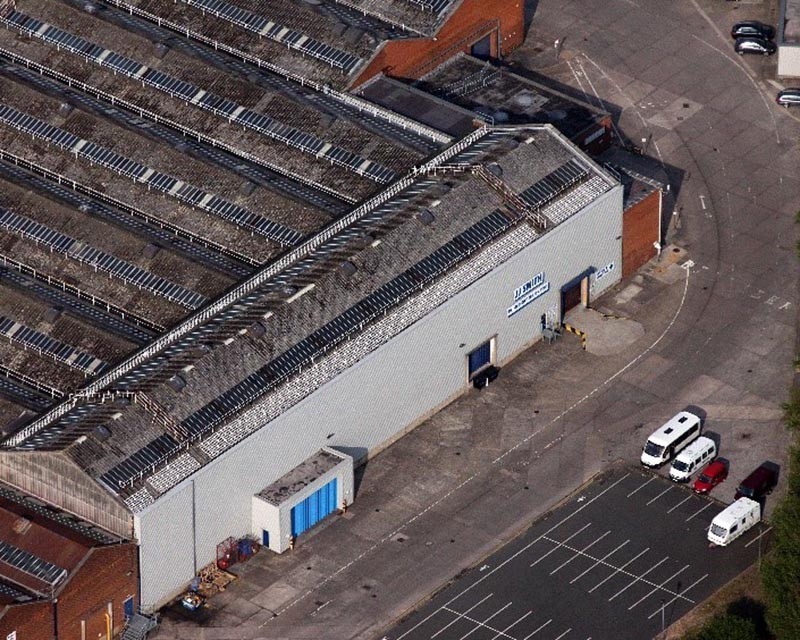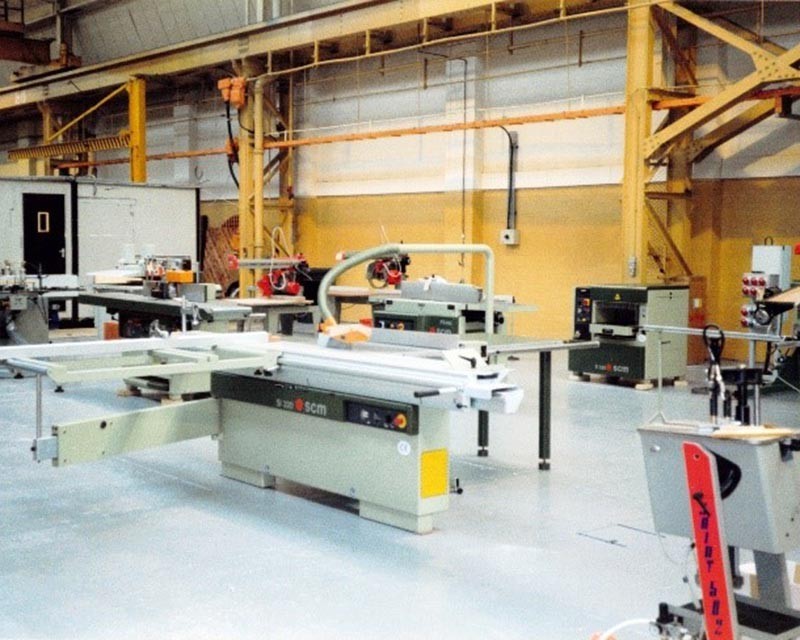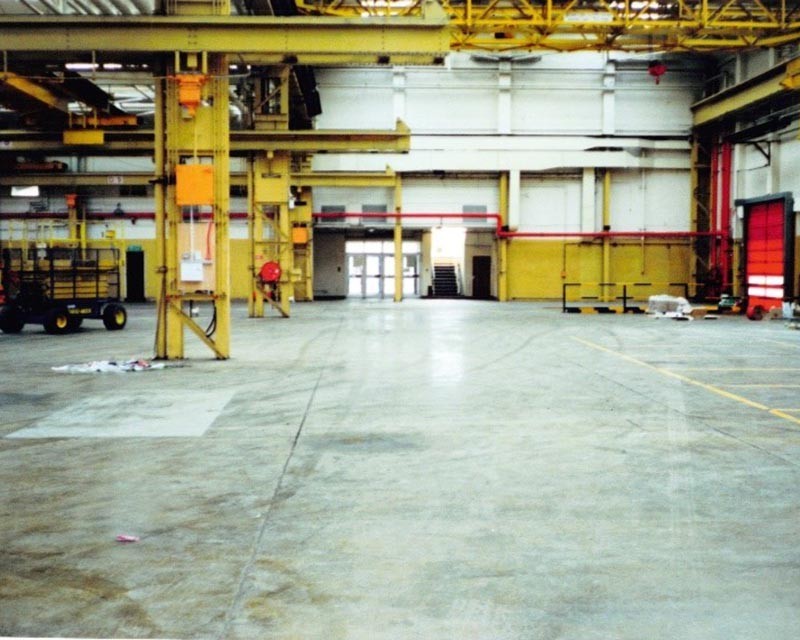 ---
In 2003 Tom's great grandson, Ian joined the business (first of the 4th generation). The company also entered a joint venture to manufacture and distribute equipment for timber frame house production.
---
---
We marked our 100th Stromab Matrix sale in 2005.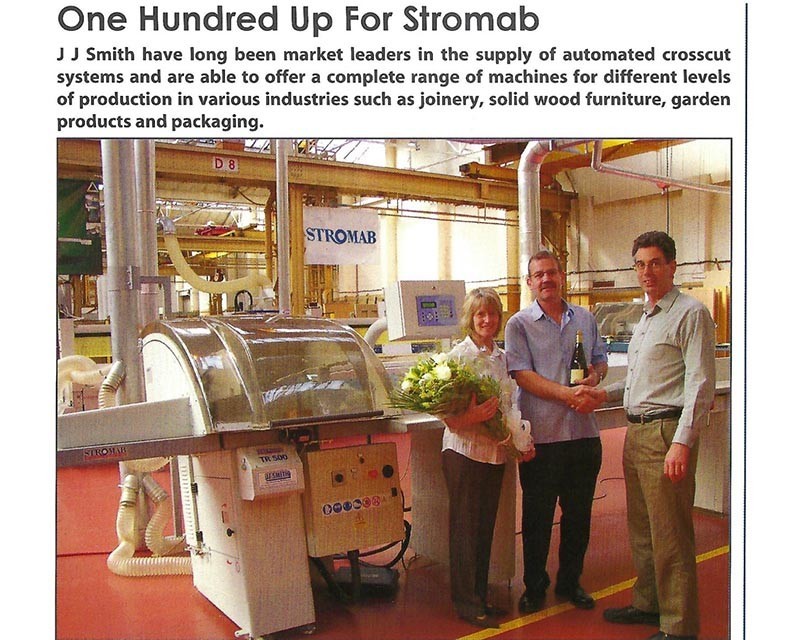 ---
Early 2010s saw 3 more 4th generation start at the business, JJ's great-granddaughter Rachael Baker, great-grandson Adrian Smith and Tom's great-grandson Michael Stanley.