In late 2018, Investors in People were commissioned by the Department for Education to create a framework for organisations in the UK to use to ensure they are consistently delivering high quality apprenticeships.
Now that JJ Smith have been confirmed as a We invest in apprentices organisation, it means that they are committed to their apprentices, they're developing them for the benefit of the individual and the organisation, and there are clear channels of communication and support for each apprentice.
They truly make work better, and Investors in People are proud to have JJ Smith as part of their community.
JJ Smith supports and develop their apprentices in an empathetic and caring environment and are committed to their education and learning. Their apprentices enjoy working for JJ Smith, are enthusiastic about their work and the company and think it's a great place to work. They compare it to their peers and feel fortunate to work for a company that supports them in the way JJ Smith does.
JJ Smith is a 4th generation owned and managed family business that has been supplying cutting edge woodworking machinery since 1923. It offers a wide range of new and used equipment from standard entry level classical machines to the latest " state of the art " touch screen CNC controlled window lines, and 5 axis machining centres. Their customers range from the offsite construction industry, to furniture producers, construction and specialist manufacturers of solid wood products.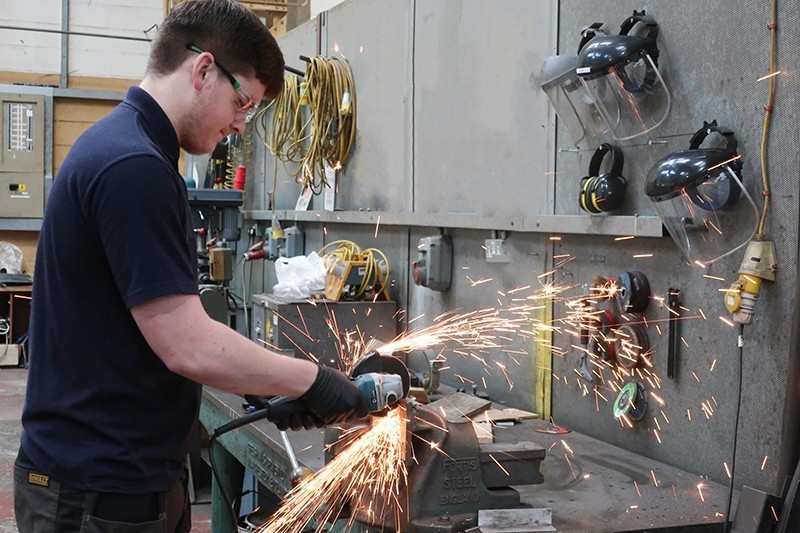 "We'd like to congratulate JJ Smith. Being accredited with We invest in apprentices is a remarkable effort for any organisation, and places JJ Smith in fine company with a host of organisations that understand the value of delivering high quality apprenticeships."

Paul Devoy
CEO of Investors in People
Commenting on the award, Rachael Baker Commercial Director, said: "As a business we have always believed in the role of apprenticeships as the best way of ensuring that employees gain the knowledge and skills required; it has been a feature of the business since the start. We currently have 8 apprentices and this accreditation acknowledges the quality training programme that we have in place for all of them to ensure they achieve their full potential during their apprenticeships. We also want to use this accreditation as a platform to further improve the apprenticeship programme for the future. We want to work with local schools and organisations such as AllAboutSTEM to increase awareness of apprenticeships as career pathways for young people in Knowsley and the wider Liverpool City Region"